Generating HTML document
Ok, let's create the HTML file by click the "Convert" button at the bottom of the CHM-2-HTML window: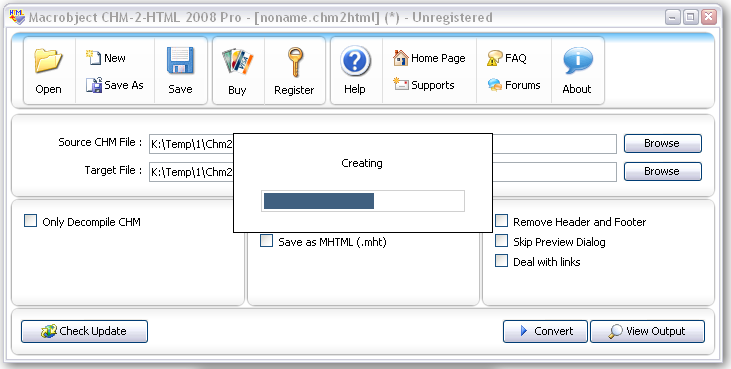 You will get your HTML file after a few seconds. The length of the conversion time depends on the complexity and the size of the CHM file. You may click the "View Output" button to view the HTML document you have created just now.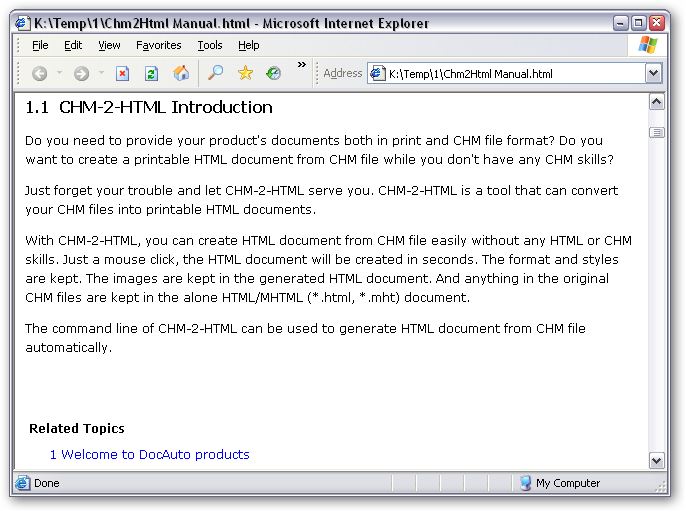 Related Topics