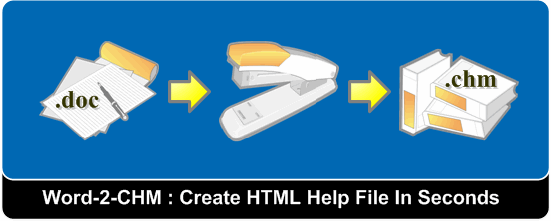 Description
Macrobject Word-2-CHM Professional 2009 is a powerful CHM creator/generator helping you to create professional HTML help. Convert Word document (.doc, .rtf, .htm, etc.) to perfect HTML help or CHM e-book without any HTML or CHM skills. Make CHM file in seconds with a single click. Keep the format/style/layout of the original document. Create topic tree according to the outline of the Word document.
All help files of our products are generated entirely with Word-2-CHM.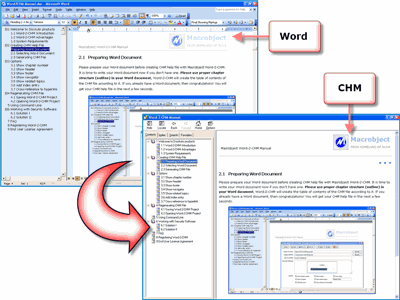 Unique Features
Create page header/footer as in the Word document.
Create page navigator and related topics.
Convert cross-reference to hyper-link.
Add index entries to CHM index.
Context-sensitive help supports.
Create help Id (topic Id, context Id, etc.) and definition file automatically.
Command line and project supports, and much more.
Testimonials
"You got a great product here. I like it a lot." - Klaus Mack
"The function is great - just what I was looking for - thanks!" - Lars Meibom
"Your program has just saved me several days work creating a help file - excellent value!" - Charles Miller
Awards