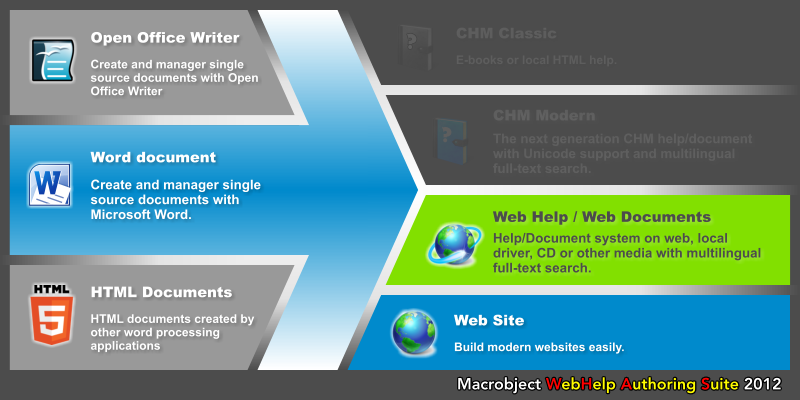 What is WebHelp Authoring Suite?
Macrobject WebHelp Authoring Suite is a subset of Macrobject Help Authoring Suite. It can help you generate Web Help systems and Web Site very fast and easily. The Web Help/Web Document files and Websites created by Help Authoring Suite are compatible with all major web browsers:

Internet Explorer

Chrome

Firefox

Opera

Safari

Only prepare your content in Microsoft Word, and launch Macrobject WebHelp Authoring Suite, you could get professional WebHelp systems without any HTML skill required. The output WebHelp systems will be so perfect as professionals write manually.

Screenshots of WebHelp system created by WebHelp Authoring Suite