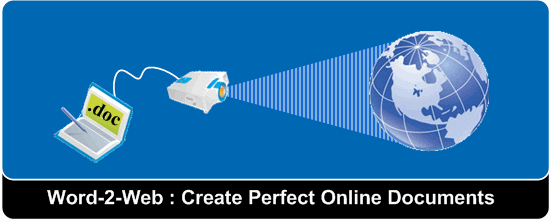 Description
Macrobject Word-2-Web Professional 2009 is a powerful Web help creator/generator help you to create professional HTML online document. Convert Word document (.doc, .rtf, .htm, etc.) to perfect Web help and full fit for your web site. Make online help to be integrated into your web site in seconds with a single click. Keep the format/style/layout (include images and tables) of the original Word document. Create topic tree according to the outline of the Word document.
All Web help documents on our website are generated entirely with Word-2-Web.
See live demo: Word-2-Web online documents
Unique Features
Template-based and full customizable.
Create full text search engine. (Pro Edition)
Create page header/footer as in the Word document.
Create page navigator and related topics.
Convert cross-reference to hyper-link.
Command line and project supports, and much more.
Testimonials
"The folks at Macrobject are the best. They respond quickly to problem and issues, communicate clearly, and help you get the job done. I have used both Word to CHM and Word to Web on three documentation projects -- and the software is easy to use and well-designed. I highly recommend Macrobject." - Karl K.
Awards